Ramón García Romero (1941-2013)
Ramón García Romero was born in Córdoba and, since he was a child, he always felt a special artistic inquietude towards drawing, shapes and color. This inquietude took all his childhood. It appeared in him spontaneously. His toys were pencil crayons, temperas, watercolors and eventually oil paintings.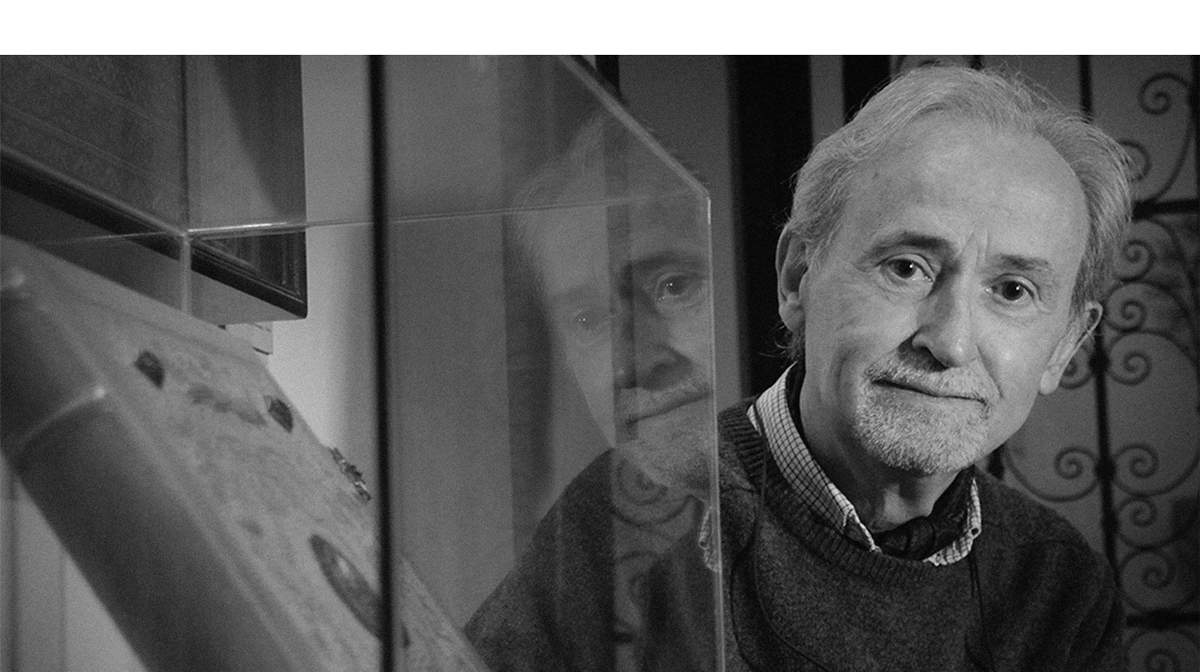 During his time at that school, he met a man who would become later his great master: Rafael Bernier Soldevilla, a man committed to teaching and dedicated, above all, to those students who showed qualities and interest in their training. Excited by his way of doing and behavior, he offered Ramón to continue his learning in his particular study. In this way, Ramón continued his drawing training. There, he discovered the multifaceted richness of this great humanist master that was always worried about all the artistic manifestations and, specially, about those who were rooted in Córdoba. In that study, he thought he was dreaming. There, his eyes contemplated a fascinating world. There, his eyes observed the sketch of a drawing, the execution of an illuminated and handwritten parchment, the execution of an embossed and modelled leather, the design of an architectonic drawing, oil drawing and gilt-leather panels (guadamecí).
Ramón García Romero, passionate about the leather world and its possibilities as an artistic vehicle, goes in depth, finding the initial technique of the guadamecí that was manufactured in the Umayyad Córdoba and was totally disappeared. Since then on, with much tenacity and effort, he is devoted to a long research of the Umayyad gilt-leather panel in time and History. After intense study, he gets back for Humankind the initial technique of the famous gilt-leather panels of the Caliphate.

So many years of research in Time and in History, so many years of experience and his good deeds originated on him a sense of protection and order of his achievements and the desire to share it with his City of Córdoba and specially with his nephew Jose Carlos.
His nephew is his successor, the one he instructed as he also was, the same teaching way in old workshops; of course, the learning started sweeping while observing the processes and, so, learning until you were able to obtain and assimilate the knowledge transmitted by The Master until his culmination.